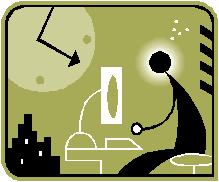 <![if !vml]>

<![endif]>
If you have knowledge, let others light their candles at it. ~Margaret Fuller (1810-1850)~
---
Graphics- Clip art, maps, images, etc.
Best Collection of Webimages and Clip Art more than 5,000 graphics are available
Blank Outline Maps of the 50 States
Cartoon Cottage clip art, animations, graphics and backgrounds for free!
Clip Art ETC an Online Service of Florida's Educational Technology Clearinghouse
Free Clip Art for Students and Teachers
FreeMediaGoo Free images, audio, text and flash!
FreeFoto is made up of 132549 images with 183 sections organized into 3640 categories.
Free Pictures Copyright free pictures from the UK
Historical Stock Photos Free historical stock photos for emails and personal websites
Incredible Clip Art & Images Public Domain Art, Books, Images, and Links
MorgueFile contains free high resolution digital stock photography for either corporate or public use. The purpose of this site is to provide free image reference material for illustrators,
comic book artist, designers, teachers and all creative pursuits.
Photol.com You can download up to 10 Mb of photos daily.
Photos 8 All photos on Photos8.com are public domain. You may use these images for any purpose, including commercial.
Pics for Learning Copyright-free clip art and images
Public Domain Pictures This page contains a growing collection of clip art (simple line-drawings) to be used by foreign language instructors. Drawings are designed to be culturally and linguistically neutral as much as possible.
Stock Vault Browse and search over 7800 royalty free, photos to use in your personal and educational design projects
Uncle Sam's Photos copyright-free photos from the Federal government. Searchable by topic!
University of Victoria's Language Teaching Clipart Library The 3000 images consist of 1500 pairs. One member of each pair has a transparent background just big enough to fit the image, the other has a white background 110 by 110 pixels.
USC Libraries Digital Archives Browse and search by time period and place. "Spanning a wide range of visual media, the USC Digital Archive offers digital images of drawings, illuminated manuscripts, maps, photographs, posters, prints, rare illustrated books, as well as audio and video recordings. Encompassing the subject strengths of the vast collections of the libraries at the University of Southern California, these materials represent the applied sciences, fine and decorative arts, history, performing arts, and social sciences."
WP Clip Art black & white, color, drawings, and photos-- they are all here by category!
---
Created by Linda DeVore
Last Updated Sunday, January 05, 2014