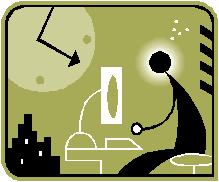 <![if !vml]>

<![endif]>
If you have knowledge, let others light their candles at it. ~Margaret Fuller (1810-1850)~
---
ALEX (Alabama Learning Exchange) Lesson plans, teacher resources, etc. from the State of Alabama
Education World Lesson plans, professional development, technology integration, school issues, etc.
Lesson Plans and Resources for Social Studies Teachers Dr. Marty Levine, Professor Emeritus of Secondary Education, California State University, Northridge (CSUN), has gathered lesson plans and resources from the Internet which social studies teachers will find useful.
LessonPlanZ.com Lesson Plans & Lesson Plan Resources for Teaching Math, Science, Social Studies, Language Arts, Reading, Writing, Thematic Units, Themes, Classroom Activities - preschool, kindergarten, elementary, middle school, high school
Los Angeles County Office of Education includes lesson plans, resources, and topics
Outta Ray's Head Lesson plans and handouts for language arts
School Solutions Standards Toolbox: State Standards and Teacher Tools register to create lesson plans based on state standards, use a test item generator, teaching resources, share lesson plans, and more.
Thinkfinity Use Thinkfinity to search 11 great web sites (National Geographic, EdSitement, etc) for lesson plans. It is the result of the merging of Marco Polo and Verizon's Thinkfinity Literacy Network. All of Thinkfinity.org's 55,000 standards-based K-12 lesson plans, student materials, interactive tools and reference materials are reviewed by the nation's leading education organizations to ensure that content is accurate, up-to-date, unbiased and appropriate for students.
Worksheets for Teachers Search by subject area including core and electives. All worksheets are guaranteed to be free.
WorksheetWorks includes math, English language, geography, and puzzles.
---
Created by Linda DeVore
Last Updated Tuesday, February 18, 2014