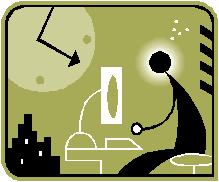 <![if !vml]>

<![endif]>
If you have knowledge, let others light their candles at it. ~Margaret Fuller (1810-1850)~
Tools for Teachers (Includes flashcards, certificates, graphic organizers, calendars, rubrics, interactive white board links, and miscellaneous):
Forms, Flashcards, Certificates, etc.:
Classroom Tools from Dillon, SC School District includes online calculators, citation and bibliography tools, research tools, graphing tools, poetry creators, math tools, weather and time tools, and science tools.
Crossword, Word Search and Math Puzzle Generator from Discovery School
Easy Test Maker Free online test generator.
Educational Press Flashcards, bingo cards, quizzes, word lists, study sheets, tracing sheets, word searches, etc. Use their list or your own!
Free Flashcards are organized into nine categories of over 10,000 sets and are free of charge to anyone. Flashcard sets can also be created and edited by the user allowing teachers to create sets for their students to study or for students to create sets to study during crunch time. Cards are customizable down to the font size, text and page colors and can be personalized with logo or name.
Microsoft Office Templates for Teachers Scroll down and click on Education- For Teachers.
My Teacher Tools Here you will find tools for preparation (rubrics, puzzles, etc.), reference (dictionary, maps, quotations, etc.), search (web, zip code, domain, etc.), interactive (currency conversion, etc.), financial tools (stock prices, etc.), and miscellaneous (greeting cards, grade books, software, etc.).
PowerPoint Games and Game Templates
Rewordify "helps you read more, understand difficult English faster, and learn words in new ways. Just paste in difficult English (or enter a web page URL) and click the yellow button. You'll see an easier version, for fast understanding now. You'll learn what the hard words and phrases mean with their Smart Highlighting. (Click it or tap it.) You'll read (and teach) better tomorrow with vocabulary lists, learning activities, quizzes, flash cards, and more—that you get instantly, with answer keys—from any block of text you enter!"
Teach Net Power tools for busy teachers
Teachnology award certificate maker
Templates for Are You Smarter Than a Fifth Grader?, Password, Wheel of Fortune, Jeopardy, Who Wants to be a Millionaire?, Twenty Questions, Guess the Covered Word, and Weakest Link
Templates for Jeopardy, Who Wants to Be a Millionaire, and Hollywood Squares Using PowerPoint
Tools for Educators free worksheet makers, game creators, 100% customizable worksheets

Graphic Organizers:
EdSelect Graphic Organizers lists 21 different sites with various forms of graphic organizers
Graphic.org includes organizers as concept maps, webbing, matrix and flow charts

Rubrics:
Kathy Schrock's Guide for Educators - Assessment and Rubric Information- includes web page rubrics, general rubrics, builders, articles, alternatives, portfolios, graphic organizers and report cards
Math Rubrics eight different sites with math specific rubrics
Roobrix indicate number of levels and criteria in rubric, minimum passing grade and decimal places, and then enter student's rubric score and get grade percentage
Rubistar is a free tool to help teachers create quality rubrics.
Rubric Machine from same site that created Citation Machine
Rubrics 4 Teachers includes rubrics for primary K-3, six-traits writing, multimedia and blank templates
Rubrics- Created for all subject areas and all grades
Rubrics for Assessment from University of Wisconsin - Stout comes a huge collection of rubrics collected from all over the Internet. Indexed by cooperative learning, PowerPoint/podcast, web page and ePortfolio, video and multimedia project, writing, research report, oral presentation, math, art, science, and rubrics for primary grades.
Rubrics for Web Lessons includes persuasive research report, essay/report/panel discussion; collaboration; music composition; journal; WebQuest; online newspaper; web page; and more.

Calendars:
DLTK's Printable Calendar Pages Many theme related calendars for your adaptation.
Education World's Editable Calendars
Enchanted Learning's A to Z Calendar Printouts Print blank calendars or include a theme.

Miscellaneous:
300+ Comment Ideas for Report Cards
Adapt-A-Strategy click the type of lesson you are doing, it offers suggestions to modify for ELL/ESL students
EarthCam Use map search to find a continent, a country and then zoom in for a list of webcams!
ESL for Teachers includes lesson plans, worksheets, and resources from all over the Web plus an archive of past featured sites.
Inflation Calculator from 1800 to 2012 Source: The pre-1975 data are the Consumer Price Index statistics from Historical Statistics of the United States (USGPO, 1975). All data since then are from the annual Statistical Abstracts of the United States.
Internet Archive home of the Wayback Machine where you can type in any addy- past or present and bring up a web page. Great way to retrieve a favorite site when it has disappeared!
My Teacher Tools - Online Puzzle Games for Students and Teachers
Webcam Central Find a webcam by category or location.
Wisc-Online - Online Learning Object Repository Create your own online games for your curriculum. Select Baseball, Hangman, Jeopardy, Match, Build Your Fortune, Tic-Tac-Toe, LearningLand, Case Study, Quiz, or Game Show. Stored online and accessible at any time. You can even use video as part of your game. The only problem I have with the site is there is no archive to see all of the other games that have been made. You can only view games that have been created for the past 3 months.

---
Created by Linda DeVore
Last Updated Friday, March 14, 2014