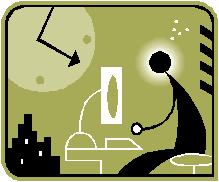 <![if !vml]>

<![endif]>
If you have knowledge, let others light their candles at it. ~Margaret Fuller (1810-1850)~
---
American Field Guide from PBS comes over 1400 video clips from all over America
Ball State Electronic Field Trips register to go on a current field trip with your class or visit past field trips. New trips coming for 2008-2009.
Canadian Virtual Museum Field Trips
Eduweb home of interactive explorations of the Amazon, Africa's Ituri Rainforest, the Renaissance Connection, and many more.
Egyptian Tomb Adventure is from the National Museum of Scotland
Estuary Live free Carolina estuary electronic field trips
MERLOT Multimedia Educational Resource for Learning and Online Teaching contains materials that are available online for the arts, business, education, humanities, math and statistics, science and technology, and social sciences. The materials are usually available for free or after contacting the creator of the materials. Materials are geared for higher education but many are usable with high school and middle school
Scholastic Field Trips are available for science, social studies, reading/language arts, and math.
Thinkport Online Field Trips "Our interactives provide rich multimedia content including interactive stories, maps, games, timelines, audio, and much more. Educators can also find primary resource documents, as well as ideas and activities for classroom use."
TrackStar Make your own webquest/hunt by just filling in the blanks at this site.
Virtual Inca Trail and Machu Picchu
What is a Webquest? An explanation from the man who started webquests in 1995.

---
Created by Linda DeVore
Last Updated Tuesday, February 18, 2014