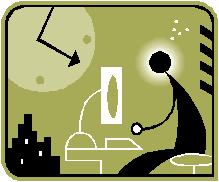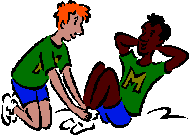 AAPHERD American Alliance for Health, Physical Education, Recreation and Dance
Adapted Physical Education Websites from the California State Council
Curricular Resources in Physical Education Annotated list of sites for health and phys ed classes
Educational Resources in Physical Education is from Community Learning Network, a site designed to help K-12 teachers integrate technology into the classroom. Includes curricular and instructional sites and theme page on fitness.
Instructional Materials in Physical Education Annotated list of sites for health and phys ed classes
Internet for Health, PE and Wellness Classes Annotated list of sites for health and phys ed classes
Kids' Games Rules for playground games, verses for jump-rope rhymes, and much more
PE Central premier site for PE teachers on the Net
PE Is Active This site advocates the use of "energizers," that is, classroom-based physical activities that integrate physical activity with academic concepts. Users will also find information on working with special needs students and students with limited English proficiency in P.E. as well as other resources, links, and related materials.
PE Office "We cater for everything a Physical Educator needs to deliver their sessions and subject to the new curriculum through our restructured PE schemes, lesson plans, Interactive assessment software, and Interactive PE Presentations for 20 subjects"
Physical Education Lesson Plans 137 lesson plans are available here
Physical Education Site Resources
Sports Media - Your Daily Coach articles, lesson plans, etc.

---
Created by Linda DeVore
Last Updated Friday, March 14, 2014