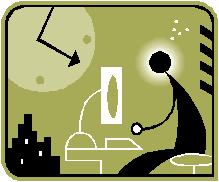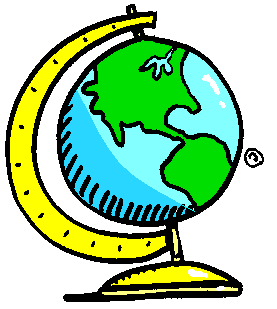 Social Studies Resources:
Ancient Civilizations links from Dewey Browse
Ancient History Sites is a collection of sites on ancient history divided by country and time period.
CLRN - Ancient Civilizations - Web Info Links (California Learning Resource Network) over 100 links reviewed and annotated with reading level and resource type.
Exploring Ancient World Cultures
Kidipede - History for Kids - Ancient History
Mesoweb Olmecs, Mayans, and Aztecs
Pictures, Photos of Lost cities
The Sphinx Nose "An online encyclopedia of ancient Egypt for young people which develops according to what interests you most."
Seven Wonders- Get Clued In from PBS "The notion of the Seven Wonders of the Ancient World can be traced back to the fifth century B.C. These creations rivaled many created by nature in their size, majesty, and beauty. Six of the seven wonders no longer stand, having been destroyed by natural disaster or by humans."
3-D Egyptian Artifacts from Petrie Museum 28 different artifacts than can be examined by rotating a 3-D photograph. Detailed description of each artifact also provided.

The American Civil War Homepage hundreds of links!
American Slave Narratives an online anthology from the University of Virginia From 1936 to 1938, over 2,300 former slaves from across the American South were interviewed by writers and journalists under the aegis of the Works Progress Administration. These former slaves, most born in the last years of the slave regime or during the Civil War, provided first-hand accounts of their experiences on plantations, in cities, and on small farms.
The Civil War from the National Park Service includes stories, sailor/soldier database, battlefields, a timeline, facts about the Civil War, and much more!
Civil War Battle Summaries by Campaign
Civil War Cartoons also known as Scartoons: racial satire and the Civil War
Civil War Military History including battles, biographies, military units, and general sources
Eyewitness to History - Civil War
Faces of the Civil War from the BBC
John Brown's Raid on Harper's Ferry Celebration of the 150th anniversary of John Brown's Raid
Lesson Plans for the Civil War and the Reconstruction utilizing primary documents
Pictures of the Civil War from the National Archives
Shotgun's Home of the American Civil War includes battles, biographies, medicine, potpourri, CSA, etc.
Timeline of the Civil War from the Library of Congress
United States Civil War excellent site for battle information by year!
Valley of the Shadow: Two Communities in the American Civil War chronicles two counties, Augusta County, Va., and Franklin County, Penn., contrasting their experiences from John Brown's Raid to the end of Reconstruction.

Colonial History & Revolutionary War:
American History Central Colonial history resource links collection
The American Revolution: the Shot Heard Around the World from military.com
Chart of the Thirteen Colonies Includes year founded, who founded, and when it became a royal colony.
Citizens ALL online project that tells about the history of slavery in Connecticut, emancipation, and the struggle for citizenship
CLRN - "Making a New Nation" - Web Info Links (California Learning Resource Network) almost 300 links reviewed and annotated with reading level and resource type.
Colonial Hall biographies of 111 founding fathers and 34 biographies of their wives plus historic sites
Colonial America Links 1600-1775 from Internet Public Library
Colonial Life portal for numerous links to careers, biographies, and webquests
Lesson Plans for Colonial America & Revolution
Original Thirteen Colonies Online Resources portal site put together by a middle school librarian from maps and biographies to teacher resources
Overview of Colonial America 1607-1754
The Revolution portal for many links to battles, general sites, and more!
Revolutionary War from History Central.com
Virtual Tour of the American Revolution

37 Websites for Teaching Kids About Money and Finance - from a "Media Specialist's Guide to the Internet"
CLRN - Principles of Economics - Web Info Links (California Learning Resource Network) has over 100 annotated and reviewed links in six subcategories including reading level and resource type.
Economic Education Web is your portal to economic education resources in all forms and at all levels.Interactive version of the US budget, where you try to balance the budget by increasing of decreasing spending categories, tax cuts and tax expenditures. Long and short version available.
Federal Reserve Bank of San Francisco History of US currency including Colonial and Continental currency, Civil War currency, the Federal Reserve System, and the new look of currency today
McDonald's Game - exploration of the criticisms against the multinational company-- "Making money in a corporation like McDonald's is not simple at all! Behind every sandwich there is a complex process you must learn to manage: from the creation of pastures to the slaughter, from the restaurant management to the branding. You'll discover all the dirty secrets that made us one of the biggest company of the world."
Thinkport Economics Lesson Plans and Sites from PBS station

General History & This Day in History:
Best of History Web Sites Best of History Web Sites is an award-winning portal that contains annotated links to over 1000 history web sites as well as links to hundreds of quality K-12 history lesson plans, history teacher guides, history activities, history games, history quizzes, and more.
Curriki - free learning resources on social studies- choose a topic within social studies then choose educational level, language, reviews, instructional type, and media type!
dMarie Time Capsule currently has data online for the years 1800 through 2002, although data for the years 1800 - 1875 is probably spotty. Data available includes headlines, famous birthdays, top songs, TV shows (where applicable), top toys, and top books. Type in date needed and "time capsule" is created.
Dulcinea - On This Day not only what happened on this day but a narrative for each item!
Earth Calendar is a daybook of holidays and celebrations around the world in which you can search by date, country, religion, holiday or even lunar phase.
Educational Resources in Social Studies is from Community Learning Network, a site designed to help K-12 teachers integrate technology into the classroom. Includes curricular and instructional sites and theme pages on ancient civilizations, women, Canadian history, clocks and calendars; countries; current events; explorers; famous Canadians, genealogy; holocaust; hunger; immigration; mapping; medieval studies; mythology; navigation (early); pictures; pirates, privateers and buccaneers; privacy and technology; Renaissance; and sustainable development.
The Gilder Lehrman Institute of American History "The Institute maintains this website to serve as a portal for American history on the Web; to offer high-quality educational material for teachers, students, historians, and the public."
Historical Atlas of the Twentieth Century
HistoryLink.org the online encyclopedia of Washington State and includes "This Week Then"
The History Place covers from the American Revolution through the twentieth century.
Index of Native American Resources on the Internet
This Week in Newsy Newsy includes lesson plans are written by classroom teachers who know how to bring current events to life. Each lesson plan includes a newsy video, learning activities and more. The lesson plans are downloaded as Word files, making them easy to customize for your classroom
On This Day from BBC.com search by date, year, theme, or witness
On This Day from the New York Times search by date but results include a copy of the page from the New York Times where the article was published.
People History Click on a "book" for information from that decade for information on home prices, clothes and fashions, music, computers, cars and motoring, food prices, and electrical and technology.
Teacher Oz's Kingdom of History
This Day in History from History.com enter a date and a category
This Day in History from People History enter a date for current month, next month or previous month only

Geography and Countries of the World:
Arizona Geographic Alliance includes lesson plans, resources, and a calendar of events of professional development
Atlas of the United States - color landform atlas
Country Profiles - from the BBC
Discovery Education Streaming - Atlas Interactive Map You can click on what appears to be most countries of the world on a map, and then choose to watch a series of video clips from the Discovery Channel on that nation's Natural World, History, Government and/or Culture.
Encyclopedia of the Nations - Information about countries of the world, the United Nations, and the world
Every Culture - Countries and their cultures
Index Mundi is the "lite" version of Google Earth (much of the same content, but accessed differently): all named population centers" by country, by world region. The same choices (map, satellite, hybrid of both) and navigation/zoom functions are there.
Latitude and Longitude Interactive
Mapping Our World explores the relationship between maps and globes, and how different projections influence our perception of the world. It challenges the idea that there is one 'correct' version of the world map.
Maps of War provides maps on World War I, World War II, Israel, terrorism, Iraq, crime, Darfur, and migration.
National Map includes a map maker and printable maps; as well as topographic maps dating back to 1884.
NationMaster - statistical data on countries of the world which can be used to create graphs, charts and maps

Desert-Storm is a site created to honor those who participated in Operation Desert-Storm. It is also intended to provide an informative resource about the war and the events surrounding it.
Frontline: The Gulf War an in-depth examination of the 1990-1991 Persian Gulf Crisis includes timeline, maps, tapes & transcripts; and video.
Frontline: Last Battle of the Gulf War what's behind the bitter controversy of Gulf War Syndrome

Clifford K. Berryman Political Cartoon Collection Berryman was one of Washington's best-known and most-admired graphic political commentators in the first half of the 20th century. Berryman drew for the Washington Post from 1890 until 1907, and then for the Evening Star from 1907 until his death in 1949. His cartoons touched on a variety of subjects including politics, Presidential and congressional elections, both World Wars and even Washington weather.
FDR Cartoons FDR cartoons broken into nine different categories from FDR's terms in office.
Harper's Weekly Election Cartoons from 1860 to 1912.
It's No Laughing Matter - Analyzing Political Cartoons from the Library of Congress comes an activity with guide and resources for teachers
Opper Project Covering more than 100 years of American history, the cartoons are organized topically with associated lesson plans.
Punch Cartoon Library "Since its launch in July 1841 Punch has published more than 500,000 cartoons by some of the world's finest cartoonists. From the Great Exhibition of 1851 and the American Civil War to the invention of television and radio, the fall of the Berlin Wall to the rise of New Labour, there are cartoons on every aspect of life in the 19th and 20th centuries - and some of the just plain funniest cartoons ever published."
Truman Library & Museum Cartoons and Teaching Materials Political cartoons from Truman's term in office as well as links for teaching with with political cartoons

Ad*Access "presents images and database information for over 7,000 advertisements printed in U.S. and Canadian newspapers and magazines between 1911 and 1955. Ad*Access concentrates on five main subject areas: Radio, Television, Transportation, Beauty and Hygiene, and World War II."
American Slave Narratives an online anthology from the University of Virginia From 1936 to 1938, over 2,300 former slaves from across the American South were interviewed by writers and journalists under the aegis of the Works Progress Administration. These former slaves, most born in the last years of the slave regime or during the Civil War, provided first-hand accounts of their experiences on plantations, in cities, and on small farms.
Amelia Earhart: Papers, Photos, Memorabilia and Artifacts from Purdue University
America from the Great Depression to World War II photographs from the FSA-OWI, 1935-1945 and "are among the most famous documentary photographs ever produced. Created by a group of U.S. government photographers, the images show Americans in every part of the nation. In the early years, the project emphasized rural life and the negative impact of the Great Depression, farm mechanization, and the Dust Bowl. In later years, the photographers turned their attention to the mobilization effort for World War II. The core of the collection consists of about 164,000 black-and-white photographs."
American Rhetoric is dedicated to archiving American speeches, lectures, sermons, interviews and "other important media events." Its "Online Speech Bank" contains full text, audio and video for more than 5,000 speeches.
Archiving Early America "a unique array of primary source material from 18th Century America. Scenes and portraits from original newspapers, maps and writings come to life on your screen just as they appeared to this country's forebears more than two centuries ago."
Berkeley SunSite Digital Collections includes American Heritage Project, Emma Goldman Papers, Historic Topographic Maps of California, Mapping the Icelandic Genome, Social Science & Government Database, and UC History Digital Archives.
C-SPAN Video Library Congressional debates, political rallies, political ads, presidential debates, and so much more. Plus, C-SPAN airs programs that include material pre-1980.
Charters of Freedom explores the Declaration of Independence, the Constitution of the United States, and the Bill of Rights from their conception to their impact. Visitors to the site will find high resolution images of each of the documents as well as other related images from the National Archives, articles, printer friendly versions and more.
Civil Rights Digital Library The Civil Rights Digital Library promotes an enhanced understanding of the Movement by helping users discover primary sources and other educational materials from libraries, archives, museums, public broadcasters, and others on a national scale.
Civil Rights Era Photographs from Everything Alabama
The Civil War Letters of Forrest Little Copies of 23 letters from a soldier on the Union side at the beginning of the Civil War including transcriptions of the letters.
Daryl Cagle's Professional Cartoonist Index and includes a teacher's guide for using political cartoons in the classroom.
Digital Public Library of America - search over 5 million images, text, sound and video
Digital US History Explorations are inquiry-based, interactive modules designed to give students the opportunity to do history: to conduct research, analyze primary sources, and draw their own conclusions.
Digital Vaults of the National Archives is a great source for primary resources for the classroom!
Documenting the American South from the University of North Carolina
Dust, Drought and Dreams Gone Dry: Oklahoma Women in the Dust Bowl Oral History Project
Fact Check "We are a nonpartisan, nonprofit, 'consumer advocate' for voters that aims to reduce the level of deception and confusion in U.S. politics. We monitor the factual accuracy of what is said by major U.S. political players in the form of TV ads, debates, speeches, interviews, and news releases. Our goal is to apply the best practices of both journalism and scholarship, and to increase public knowledge and understanding." Site is from Annenberg Public Policy Center.
Freedom's Journal -first newspaper to be owned and operated by African-Americans
Granger Collection "A convenient and reliable source for illustrations of every kind from prehistoric times through the recent past: the people, places, things, and events of the past 25,000 years in every form of graphic expression save film footage."
Harvest of History helps you explore what agricultural life was in New York over 150 years ago, save video scenes from the site, and then create an online presentation comparing life with how it is today.
Historical Newspapers Online historical U.S. newspapers that are available online at no cost
Historical Stock Photos Free Historical Stock Photos for Emails and Personal Websites
Historical U.S. Census Data Browser Browse census data from 1790 to 1960 including general population, education & literacy, economy/manufacturing/employment, ethnicity/race/place of birth, agriculture, and slave population.
Historical Voices is a fully searchable online database of spoken word collections spanning the 20th century.
Hypertext on American History from the Colonial Period to Modern Times
Land of Golden Dreams- California Gold Rush from the Huntingdon Library includes manuscripts, drawings, and rare printed materials allows the people involved to tell you their own true stories and bring this unique event to life.
Library of Congress American Memory Project Browse by topic or search all collections
Library of Congress Primary Sources by State
Life Photo Archives - hosted by Google where you can search millions of photographs from the LIFE photo archive, stretching from the 1750s to today. Most were never published and are now available for the first time through the joint work of LIFE and Google.
Moorehouse College's Martin Luther King, Jr. Collection
Museum of the Moving Image over 130,000 artifacts
National Center for Historical Documents from the Magna Carta to President Bush's Address to a Joint Session of Congress about the Attacks of September 11, 2001ro
National Jukebox historical recordings from the Library of Congress
Nazi and East German Propaganda Archive - propaganda from 1933-1945 and and 1949-1989
New York Public Library Digital Gallery of books, magazines, and newspapers. For those who seek knowledge and inspiration from visual materials, the Picture Collection Online presents more than 30,000 digitized images from books, magazines and newspapers as well as original photographs, prints and postcards, mostly created before 1923.
New York Times Archives offers free articles pre-1923 and post-1986.
Old Magazine Articles PDF versions of magazine articles published from 1860-1940s covering topics including the American Civil War, World War I, Prohibition, fashion history, art history, immigration history, the sinking of the Titanic and much more, including World War II articles from Yank magazine.
Online Archive of California "The OAC brings together historical materials from a variety of California institutions, including museums, historical societies, and archives. Over 120,000 images; 50,000 pages of documents, letters, and oral histories; and 8,000 guides to collections are available."
The Oyez Project- Database of U.S. Supreme Court Justices and Decisions
Photos of the Great War "It was supposed to be "The War to End All Wars." For over four years World War One raged on, leaving in its wake a toll of death and destruction such as the world had never seen. These are the images of that time, an eternal testament to all those whose lives were lost or forever altered by "The Great War."
Picture History "licensed digital images illustrating more than 200 years of American history"
Picturing America from the National Endowment for the Humanities offers teachers innovative resources and information for teaching American History and culture using America's art treasures.
Picturing US History a clearing house for teachers interested in incorporating visual documents into their U.S. history, American studies, American literature, or other humanities courses.
Plymouth Colony Archive "presents a collection of fully searchable texts, including: court records, colony laws, seventeenth century journals and memoirs, probate inventories, wills, town plans, maps, and fort plans; research and seminar analyses of numerous topics; biographical profiles of selected colonists; and architectural, archaeological and material culture studies."
Primary Access is a suite of free online tools that allows students and teachers to use primary source documents to complete meaningful and compelling learning activities with digital movies, storyboards, rebus stories and other online tools.
Propaganda Postcards of the Great War
Retronaut a "photographic time machine"- "a digital collection of tens of thousands of pictures from across the past, all with one thing in common - each one has the power to warp your sense of time".
Show/World bills itself as "a new way to look at the world." The premise is simple; you select a topic, such as population or CO2 emissions, and the traditional map transforms into a new map based on the data for that topic. For example, China appears larger on the population map, as it represents 19 percent of the world's total population. The United States looks enormous on the armed forces spending map, as it accounts for 45 percent of what the world invests in the military. Topics range from education to energy, technology to tourism, and many other points in between. In addition to maps that are re-sized in relation to a given topic, SHOW/WORLD provides percentages and overall rankings for individual countries compared to the rest of the world. There's also a space for recommended reading, as well as a comments section.
Slaves and the Courts, 1740-1860 "Slaves and the Courts provides a collection of primary historical documents that relate to the experiences of African and African-American slaves1740-1860. The documents presented offer an assortment of trials and cases, reports, arguments, accounts, examinations of cases and decisions, proceedings, journals, a letter, and other works of historical importance. The items are available both as online images and as searchable text."
Spy Letters of the American Revolution
Teaching with Documents "Teaching with Documents" is designed to help teachers and students make sense of the vast amount of source material available over the Internet, and effectively bring these resources to their work as historians. It provides easy access to analytic tools, instructional strategies, and links to source material and sample assessments.
Television News of the Civil Rights Era 1950-1970 has streaming video of news reports on Civil Rights topics between 1955 and 1969. It also has a small collection of primary sources and interviews relating to the movement in Virginia.
Time Magazine Archives provides users with access to its impressive article archive dating back to 1923, enabling students to search for articles such as this account of negotiations in 1931 between Winston Churchill and Mahatma Gandhi, who is described in a rather deprecatory manner.
Times of London archives organizes its archives through topics such as War & Revolution, Politics & Civil Rights, and Exploration.
Transcontinental Railroad from the Central Pacific Railroad Photographic Museum
UCLA Library Photo Archives 5,746 digitized photos from the Los Angles Times and the Los Angeles Daily News photo archives from 1920s to 1990.
US History Primary Sources - from National History Day
United States Historical Documents (University of Oklahoma) from pre-Colonial to 21st century
US Military Historical Records by War
A Veteran's Story: Letters, Photos, and Journals from the Front during WWII
Virtual Jamestown is a digital research, teaching and learning project that explores the legacies of the Jamestown settlement and "the Virginia experiment."
World Digital Library - primary resources from around the world. Click on continent for resources.
World History Matters Includes world history primary sources, women in history primary sources, and an online exhibit of a Russian gulag.
World War II Landmarks in Panorama
World War II Posters a searchable collection of World War II posters from Northwestern University
WWI: Experiences of an English Soldier Experiences of an English Soldier- great primary source material being posted to a blog 90 years to the date that the actual letters were written.

911 Calls from September 11, 2001 article from the Washington Post with link to complete transcripts
Access to Government Information After 9/11 Watch list of information removed from government websites
Alternative Resources on the U.S. War Against Iraq
CBBC Newsround | Guides | World | 11 September 2001 attacks | What happened?
Legislation Related to the Attack on September 11, 2001
Maps Relating to September 11, 2001 and Later Events
Review of the Estimates for the Impact of the September 11, 2001, Terrorist Attacks on New York Tax Revenues from the U.S. General Accounting Office
September 11, 2001 Document Collection from the Avalon Project at Yale Law School
September 11, 2001 Documentary Project from the Library of Congress

Amendments to the U.S. Constitution - for use with LCD projector
American President from the Miller Center of Public Affairs at the University of Virginia is one of the best resource for studying U.S. presidents. It provides detailed biographies of each president, along with profiles of his cabinet, a collection of speeches, and links to the most comprehensive sources for private and public papers.
Career Paths to the Presidency How did Presidents become Presidents? What did they do before they became President?
Center on Congress at Indian University offers interactive simulations that explain how Congress operates. It includes video and audio from Congressmen and others.
Constitution Day Workshop The Constitution Workshop is a two-part group activity: Part one requires students to analyze primary source documents, and part two asks them to establish each document's constitutional relevance. All resources needed for the activity are available at the website.
Courts in the Classroom "It's about how courts interpret laws and determine whether or not you can wear an anti-war t-shirt to school or print whatever you want in your school newspaper or have your backpack searched simply because the principal thinks you did something wrong. And it's about the role of courts in protecting our rights to free speech, privacy and much, much more."
Creating the United States from the Library of Congress
National Constitution Center explore by topic or Supreme Court case
Our Government from the White House
Political Parties and Platforms
Presidential Libraries links to all Presidential libraries, Presidential websites and websites for the First Ladies- where available.
ProCon.org "We promote critical thinking, education, and informed citizenship by presenting research on controversial issues in a straightforward, nonpartisan, and primarily pro-con format. Our websites are free, unbiased, and updated periodically. ProCon.org is an independent, nonpartisan, 501(c)(3) nonprofit public charity."
U.S. House of Representatives Educational Resources provides details on the legislative process, including "How Our Laws are Made," and "Tying it All Together: The Legislative Process Explained."

1898-1998 Centennial of Spanish-American War
The 1900 House offers virtual tours complete with video clips of a Victorian Era house. To complement the virtual tours of the house, PBS offers two lesson plans designed to get students to compare their lives today with how they would have lived at the turn of the 20th Century.
African-American Odyssey from the Library of Congress comes an overview of African-American civil rights history. Displaying more than 240 items, including books, government documents, manuscripts, maps, musical scores, plays, films, and recordings, this is the largest black history exhibit ever held at the Library, and the first exhibition of any kind to feature presentations in all three of the Library's buildings.
America in the 1930's created by the University of Virginia, and uses multimedia to showcase the lives of Americans throughout the decade. There's a timeline of events, plus a section on the 1930s in film, in print and on radio.
Between a Rock and a Hard Place: a History of American Sweatshops 1820 to Present contains pictures and documents that illustrate the changing lives of workers. Information is presented by time period in the "History" section of the site.
Biography of America These are the web video resources for a telecourse offered by Annenberg. This is a great resource for the study of the United States history. It goes from "New World Encounters" to "Contemporary History". If you click on "The Redemptive Imagination" you will reach an interactive timeline for 1876 to 1999.
Black History Month Resources - Livebinder
Black History Month Teaching Resources from Edsitement
Bluejacket US Navy history including Marine Corps and Coast Guard
The Changing State of US Ethnicity from the BBC
Democracy in America 1831 "In this project we [University of Virginia] take up the task of re-contextualizing Alexis de Tocqueville's famous political and cultural analysis of American democracy. The site now contains a virtual tour of America based on Tocqueville's itinerary, on his and his friend Beaumont's letters and journals, on contemporaneous accounts of other foreign visitors, and on a variety of examples of material culture of the period , mostly paintings and engravings. It also holds explorations of Women's' Place at the time, of attitudes toward race and color, towards religion, and towards everyday life."
Election Websites a collection of websites from ReadWriteThink for kids.
Explorers collection of links on American exploration and discovery.
Famous Firsts by African-Americans
From Revolution to Reconstruction and What Happened Afterwards - Biographies associated with time period
History of the American West - from the Library of Congress
Immigration Explorer From the New York Times comes an interactive map that lets you browse immigration rates since 1880. Counties are colored by the largest foreign-born group according to percent of population. You can also explore by number of residents.
Immigration Law in America - from the Wall Street Journal
Korean War military history site
Multicultural West - a resource site from Washington State University
National Park Service Curriculum Based Programs "Your National Parks are a wealth of curriculum based experiences, aligned with local, state or national standards of learning."
The Oregon Trail fantastic facts, primary sources, and a mini-textbook are just part of this award-winning site.
Panama Canal from the Panama Canal Authority includes history and primary sources on the Canal.
Temperance and Prohibition is a discussion of prohibition presented by The Ohio State University. The report relates Prohibition to the 19th century Temperance Movement, the Women's Crusade and the Anti-Saloon League. There are also cartoons from the Prohibition Party, an essay on Prohibition in the 1920s, and an article arguing that prohibition is still a good idea.
Timeline of Women's Suffrage in the United States
United States Fast Facts and Trivia
US History PowerPoints from colonial history through 20th century
US History Links from first Americans to war and military history
War of 1812 Resources - from Thinkport (PBS)

Videos: (See All Sources for More Video Sources)
Conversations with History "lively and unedited interviews, distinguished men and women from all over the world talk about their lives and their work. They reminisce about their participation in great events, and they share their perspectives on the past and reflect on what the future may hold. Guests include diplomats, statesmen, and soldiers; economists and political analysts; scientists and historians; writers and foreign correspondents; activists and artists. The interviews span the globe and include discussion of political, economic, military, legal, cultural, and social issues shaping our world. At the heart of each interview is a focus on individuals and ideas that make a difference."
Crash Course History Videos - from YouTube
Critical Past Vintage stock footage and millions of stock photo images comprising one of the world's largest royalty-free archival footage collections. All broadcast quality and available for immediate download in HD and SD formats, including professional screeners.
EASE History - Presidential Campaign Ads
Free Streaming American History videos History viewed through the eyes of Hollywood, and even well-meaning historians, is rarely 100% accurate. However, history-based dramas, documentaries and news programs are valuable ways to gain insight in historical subjects. Filter searches by geography, time period, and the gender, occupation and birth year of the interviewee from Have Fun with History.
History Animated Includes Civil War, Pacific War and Revolutionary War. A new section is coming - WWII Animated.
History Makers Digital Archive is a collection of video interviews with 400 African Americans, including Barack Obama and other well-known figures. Search the spoken text of over 900 hours of video divided into 18,254 story segments.
Origins of World War II - from YouTube
Time Magazine From 1935 to 1967, Time Inc's newsreel series, "The March of Time(r)" chronicled the events of our lives. These award-winning motion pictures recorded global events and brought them to big screens around the world and then later, television. The collection also contains historic footage dating back to 1913.
Women's History Videos from Bio.com organized by topic including female leaders, women's right activists, US First Ladies, influential women of Washington, and notable leaders.

Battlefield Vietnam from PBS
Interactive Vietnam Veterans Memorial "The Wall, as it is more commonly known, provides a physical record memorializing the 58,256 service members killed in that conflict. This interactive version provides a searchable interface that lets users query the metadata in any combination of 54 fields. When viewing the memorial using the Flash interface, users can zoom in to the incredibly high quality photographs to find each engraved name linked to that service members records."
Vietnam War In an effort to enhance the historical researcher's quest for facts concerning the Vietnam War the resources provided have been previewed for academic content. Some of the views expressed on some sites are biased and hold one view point. It is up to the researching historian to use the evidence and critical thinking skills to discern bias and derive some form of universal truth about the events. The historical point of views provided in the resourced sites are of individual webmasters and not that of Histor eSearch.com

WebQuests, Virtual Field Trips and Interactive Sites:
Ancient Mesopotamia Become an archaeologist and dig for Mesopotamian artifacts in Iraq. Collect and catalog artifacts and create a museum exhibit.
Colonial House: Would you have survived? from PBS
Free Rice for each correct answer about world geography or world capitals you get right, they donate 10 grains of rice through the UN World Food Program to help end hunger. (Click on Subject tab at top of page and then on either World Geography or World Capitals.)
Gettysburg Battlefield Virtual Tour
History Games and Animations from Best of History Websites
The History Lab "The History Lab(tm) is an online template where teachers can build primary-sourse based lessons and activities for use by their students. Teachers can store their lessons in the History Lab database and retrieve or modify them at any time."
Hold the Fort: War of 1812 - puts players in charge of Fort Henry during the during the Battle of Baltimore. Players are responsible for the defense of the fort and the city. You will need to download an add-on for 3-D visuals, but the game itself is free! Duration 40-55 minutes.
Killing Lincoln Conspiracy - from National Geographic
Klondike Rush for Gold is an online game from the Virtual Museum of Canada. It's in the "Choose Your Own Adventure" genre, and the player puts him/herself in the position of being part of the Gold Rush frantically heading to the Yukon.
Online Activities for grades K-12 on US history and world history
Playing History - Your Source for Historical Games "There are tons of free historical games, interactives and simulations on the web. Playing History aggregates info on these resources in a simple, searchable database making it easy to find, rate, and review historical games. There are currently 126 shared games."
Progressive Era Women "The game allows users to select artifacts from five key areas of the Progressive Era - Temperance, Settlement Houses, Worker's Rights, Suffrage and Civil Rights - and connect them to complete the story of women's involvement in the Progressive Era."
Tracking the Buffalo "This interactive activity helps students to understand the importance of the buffalo to the livelihood of the northern plains Indians. "You be the Historian" encourages students to explore the pictures on the buffalo hide to interpret the stories that they tell. There are informative articles on buffalo hide painting, the artists, what the Indians made from the buffalo, a bibliography for further reading and background information about the origins of the Plains Indians and a map showing where they dwelled. Students can also create their own buffalo hide painting. A section for teachers provides goals, overviews and classroom activities."
The Underground Railroad: Escape from Slavery - Student activity from Scholastic
United States History Map - Become a geography whiz as you learn how the United States was settled.
Discover how the continent was irrevocably changed by European colonization, the events that caused the wholesale displacement and decimation of the land's original inhabitants, and how the 50 states came to be formed.
Virtual Tour of the American Revolution

First World War covers the war as a whole, and is not limited to the American perspective. Find material covering the common battles and obscure pieces of history.
The First World War Digital Archive The Great War Archive contains over 6,500 items contributed by the general public between March and June 2008. Every item originates from, or relates to, someone's experience of the First World War, either abroad or at home. Contributions were received via a special website and also through a series of open days at libraries and museums throughout the country.
The Great War and the Shaping of the 20th Century from PBS includes a timeline, maps of battlefields, a look at the events that led to the war, thoughts of prominent historians on the war and a list of resources for teachers.
National World War I Museum - photograph and digital collection with more materials added every year
World War I military links from Dewey Browse
World War I Document Archive from Brigham Young University

Atomic Attacks slide show from MSNBC
BBC - WW2 People's War The BBC asked the public to contribute their memories of World War Two to a website between June 2003 and January 2006. This archive of 47,000 stories and 15,000 images is the result.
Bletchley Park Station X is the site of the secret decoding center where during WWII Germany's Enigma and other enemny code systems that affected the course of the War were broken. There is a history and virtual tour, plus information on the Enigma cipher.
Bombing of Hiroshima looking back 64 years later includes photos of Hiroshima after the bombing
Buchenwald Camp slide show from Life Magazine
Camp Aliceville: The Story of WWII Prisoners of War Who Came to Alabama includes lesson plans and PowerPoint
Camp Hale (CO) Prisoners of War
Camp Harmony- Japanese Internment Camp - from University of Washington
Causes and Effects of World War II includes quizzes, study guides, flashcards and cloze activities
Concentration Camps- animated map from BBC
Finding Dulcinea Reference Guide to WWII - all librarian-evaluated web sites including resources, primary sources, and the Holocaust.
Guts and Glory from PBS comes a site on D-Day and the Battle of the Bulge
Hiroshima: A Survivor's Story from Scholastic
Holocaust Lesson Plans and Curricula "Lesson plans and curricula relating to Holocaust study are posted here. They are focused at elementary through college students. Some of the materials include posters, slides, and videos. Whenever possible the entire lesson plan is included and may be downloaded and used directly in the classroom. In other instances a sample from the lesson plan is presented. Complete lesson plan information can be obtained directly from the "owner's" listed address." In2Edu Featuring: ICT exemplars, integrated thematic units that focus on thinking, thinking resources, mindmapping tools (including downloadable Inspiration mindmaps), awards and banners in color/blackline master form that you can view and download.
How World War II Era Internment Camps Changed Little Tokyo, Los Angeles and America
Interactive Attack on Pearl Harbor from Holt, Rinehart and Winston
Interactive Maps of World War II Click on map of Europe of Asia to link to timeline and links to various battles of WWII
Japanese- American Internment from Digital History
Japanese American Relocation Digital Archives - people, places, daily life and personal experiences
Japanese Internment Camp Slide Show from PBS station KCET-TV
Jewish Virtual Library: The Holocaust
Navajo Code Talkers from CIA
Navajo Code Talkers' Dictionary
Nazi Olympics: Berlin 1936 | August 1936 looks at the 1936 Summer Olympics that were hosted by Germany shortly after Hitler came to power. Visitors will want to explore all that the site has to offer in the seven sections: August 1936, Germany, Sports, Boycott, To Berlin, The Olympics, and the Aftermath.
Operation Shingle - 99th Pursuit Squad (Italy)
Pearl Harbor from the National Park Service include multimedia presentations, photo gallery, virtual tour, and webcams
Pearl Harbor Raid, 7 December 1941 -- Overview and Special Image Selection
Pearl Harbor Timeline from Time Magazine
The Race to Build the Atomic Bomb
Ration Coupons on the Home Front - a good primary resource from Duke University.
Second World War Encyclopedia Covers everything from background to the war to biographies and from major offensives to resistance movements and uses primary source documents
Second World War Timeline from Guardian newspaper (UK)
Teacher's Guide to the Holocaust- from the Florida Department of Education
United States Holocaust Memorial Museum: Propaganda Exhibit "Website companion to the 2009 exhibition "State of Deception: The Power of Nazi Propaganda," which "reveals how the Nazi Party used modern techniques as well as new technologies and carefully crafted messages to sway millions with its vision for a new Germany." Includes a timeline, information about the themes used in Nazi propaganda, a gallery of propaganda examples, and resources for further study. From the United States Holocaust Memorial Museum."
Voices of Japanese-American Internees High school lesson that uses video and written oral histories of Japanese American internees about the discrimination they faced before, during and following their internment, and their feelings about the Civil Liberties Act of 1988.
War Relocation Authority & the Incarceration of Japanese-Americans During WWII
War Relocation Camps of World War II from National Park Service
World War II from Awesome Stories and includes videos, images, audio, and documents
World War II links from Dewey Browse
World War II on the Web broken up by geographical area
World War II Videos from Military.com

---
Created by Linda DeVore
Last Updated Monday, May 12, 2014