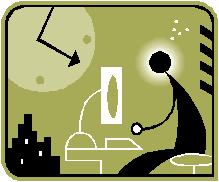 100 Most Used Verbs in Spanish
Ejercicios en la Red focusing on grammar
EL Easton Spanish Online Spanish links for culture, Don Quijote, holidays, food, geography, famous Hispanics, movies, music religion, sports, Christmas, etc.
El Mercurio Online Spanish language news magazine online
Notes in Spanish is free podcasts for learning Spanish.
PowerPoint Presentations for Spanish Class
Ship or Sheep minimal pair ESL pronunciation practice - free online
Spanish Vocabulary Games - interactive website for students
Spark Education has resources for both teachers and students and includes PowerPoints for teachers.
Spoken Skills This site is for non-English speakers to hear and learn English sounds- includes vowels, consonants, and idioms.
Super Spanish Web Sites is a site that has been designed for both educators and students. Here you will find links for grammar, countries, games, online tests, food and cuisine, search engines, tutorials, etc.
---
Created by Linda DeVore
Last Updated Sunday, March 01, 2015